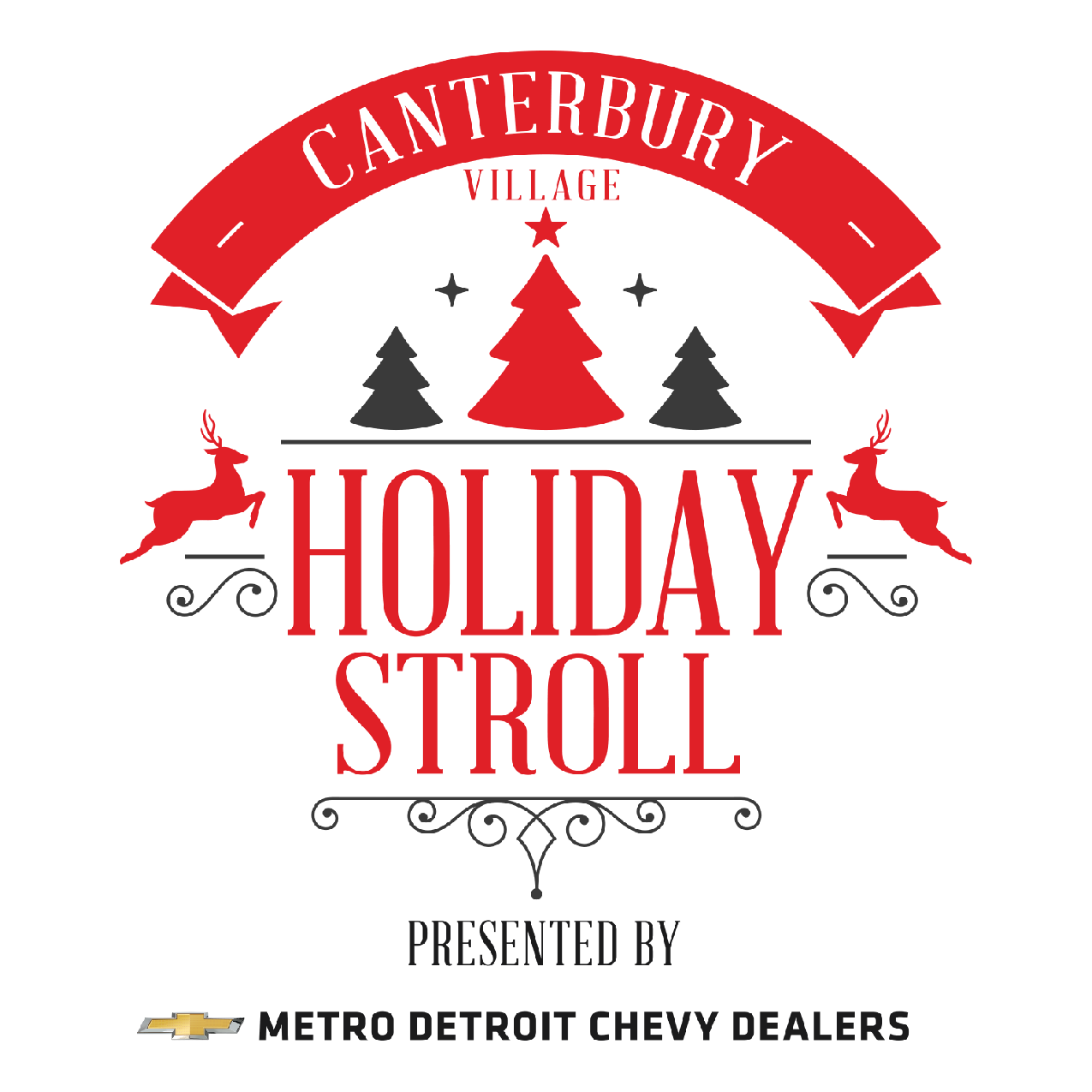 November 24, 26-28, 2021
December 3-5, 10-12, 17-19 & 23, 2021
Canterbury Village – Lake Orion

Holiday Stroll will be the most memorable experience of the holiday season. Canterbury Village transforms to a winter wonderland to provide a true Holiday setting that brings the spirit of Christmas to life! This family friendly event is hosted outdoors where you stroll through the quaint Village that is glowing with almost a million festive lights, enjoy a 7-minute amazing light show choreographed to classic holiday songs, and enjoy the sounds of professional carolers, and live Christmas performances. Experience recreations of favorite holiday scenes throughout, live holiday characters roaming to greet guests, and classic characters like Frosty, Buddy The Elf, The Grinch, Olaf, Jack Frost, Anna and Elsa and more! The Children's Caroling Corner will showcase some classics songs on a large screen for everyone to sing along, while enjoying smores and hot chocolate. Also, on the C-Pub outdoor patio enjoy a variety of beers, hard ciders, wine, and cocktails surrounded by firepits and the sounds of Christmas carols. The holidays would not be complete without a visit with Santa Claus, along with free photos by professional photographers. In addition, Santa's personal mailbox will be in place and children can bring their letters, with special delivery directly to the North Pole. The Annual Holiday Stroll at Canterbury Village is a memorable, must-see experience that will become your Holiday tradition.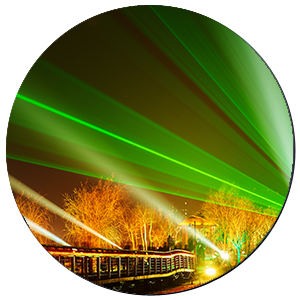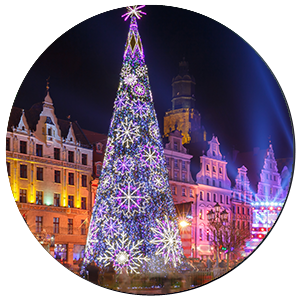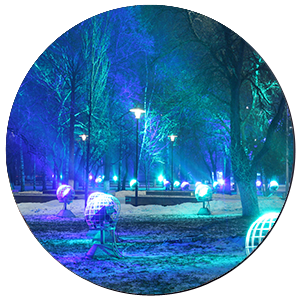 On the Holiday Grounds of Canterbury Village
World Canterbury Village, a designated historic landmark in the State of Michigan is located at 2359 Joslyn Ct. in Lake Orion.

GENERAL INFORMATION:
Each ticket is valid for one admission for selected date and time. Tickets are void after date and time stated on ticket or once the barcode has been scanned. Tickets are non-refundable, non-exchangeable. Service fees apply. Fees will automatically be added to the total charge.
HOURS OF OPERATION:
Please arrive as close as possible to the time printed on your ticket. Late arrivals will be accommodated up to 15 minutes past your entry time. We cannot guarantee late entry beyond 15 minutes for the last scheduled entry time of the evening. Final entry for program is 9 pm on all Fridays and Sundays.
C Pub will be open during the Holiday Stroll – Stop by The Pub for dinner or a snack before entering The Canterbury Holiday Stroll & after to listen to the music on the patio.
** THINGS TO KNOW:
• Red & Green Lamp posts do not emit a great deal of light, so it will be dark.
• Comfortable footwear is recommended.
• The grounds might be uneven. Be careful will strolling
• Please arrive as close to your ticketed time as possible. Early entry will not be allowed. Late arrivals will be accommodated up to 15 minutes beyond the time stated on your ticket. We cannot guarantee late entry beyond 15 minutes for the last scheduled entry time of the evening.
• If you become separated from your party or an accident occurs, please ask an employee to contact a security officer.
• Remember, no pets allowed. Please do not feed treats to any animals, especially the horses. Also, please do not shine flashlights in the eyes of the horses or characters.
PLEASE NOTE: Event is held rain or shine and will be canceled only in the case of severe weather conditions as determined by Canterbury Village & The King's Court Castle in cooperation with local emergency services. No refunds or ex-changes will be given.
Charity Support
In partnership with 100.3 WNIC-FM & Fox 2 Detroit's Jay Towers
All net proceeds from opening night, Wednesday November 24th, to benefit Jay's Juniors, a program that takes chronic or terminally ill children on an all-expense paid trip to Disney World. Jay's Juniors provides a trip of a lifetime and believes that our little ones are important and deserve it all.